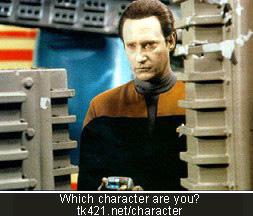 Data
A controlled personality with a vast range of skills and behavior, you are often intrigued by the people and places surrounding you.
In the strictest sense, I did not win — I busted him up.
Data is a character in the Star Trek universe. A biography is at STARTREK.COM.